In association with JINGSH LAW FIRM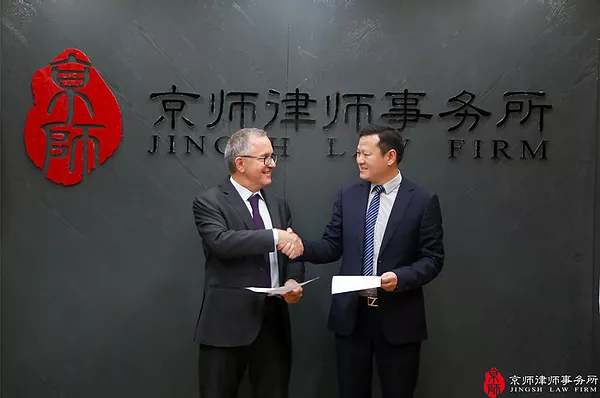 JINGSH LAW FIRM is one of the largest law firms in China with more than 2 400 lawyers. It is headquartered in Beijing with 32 offices in China and 3 offices abroad (Philadelphia, Montreal, Warsow).
Both firms have decided to start a strategic cooperation whereby SRDB will act as JINGSH's correspondent in France, Lebanon, Algeria, Angola, Cameroon, Comoros, Congo-Brazzaville, Gabon, Ghana, Ivory Coast, Morocco, Oman, Qatar, Senegal, Saudi Arabia, Syria, Tunisia, Turkiye, Ukraine and United Arab Emirats. In turn JINGSH will represent SRDB in China and Asia.
This strategic cooporation extends to the projects linked to the Belt and Road Initiative.
JINGSH Law Firm is the legal advisor for the Science and Technology Alliance and the Financial Group for the Belt and Road Initiative. It appeared to both law firms that they should work together to participate in these heavy infrastructure projects destined to link people and countries together.
About the Belt and Road Initiative :
In 2013, President Xi Jinping announced that the ancient Silk Road, which was established during the Han dynasty, would be reborn as the Belt and Road Initiative, the most expensive infrastructure project the world has ever known.
The Belt will composed of roads from China to North Europe, Spain and the Middle East and shipping routes connecting China to Southeast Asia, the Middle East, and Africa.
Its is expected to cost hundreds of billions of dollars. The Belt and Road will connect more than the sixty-eight countries which have adhered to this project.
Since 2013, China has financed about forty billion dollars a year to developing countries increasing its influence in all these countries.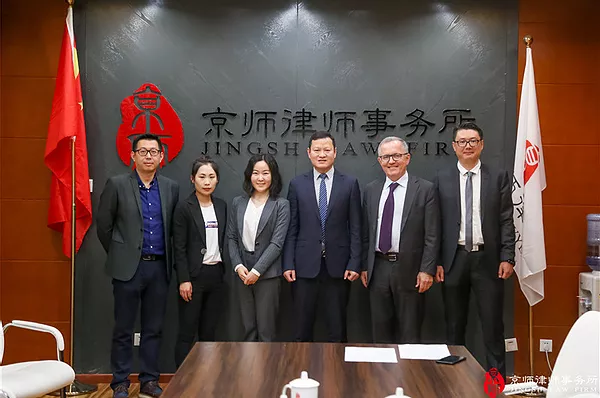 SRDB LAW FIRM in France and JINGSH LAW FIRM in China have signed a cooperation agreement with opening of joint offices in Beijing, Shanghai, Paris and Marseille.