SRDB is a law firm founded in France in 2016.
Its headquarter is in Paris at 43, Rue de Rennes and a branch office in Marseille. It is composed of lawyers & experts that have considerable experience in advising large international groups.
Its expertise in commercial law and in-depth knowledge of the structure and operating methods of large companies allow SRDB to deal with the most complex issues.
SRDB has offices and specialized teams in Paris, Marseille, Beirut, Abu Dhabi, Algiers, Shanghai, Doha, Salalah, Abidjan, Luanda, Moroni, Yaounde, Kiev, Damascus, Casablanca, Accra, Tunis, Istanbul, Riyad, Beijing, Muscat, Jeddah, Douala, Milan, Libreville and Brazzaville.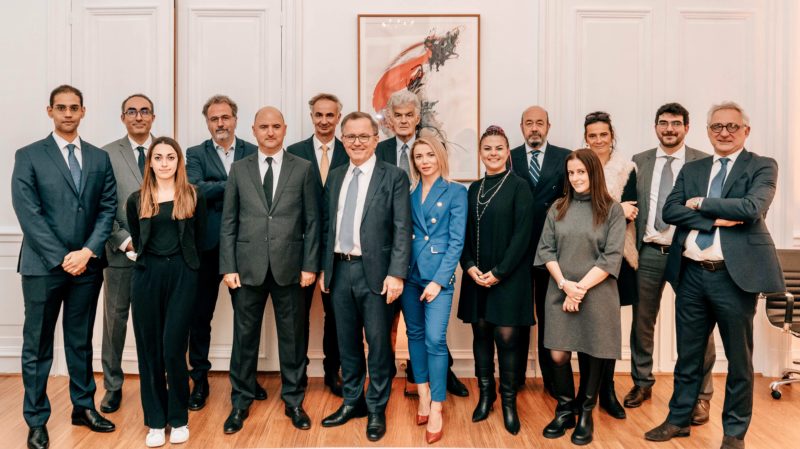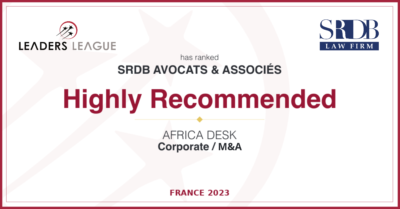 SRDB Law Firm has once again been ranked as "Highly Recommended" by Leaders League in the 2023 AFRICA DESK ranking for Corporate / M&A.
43, Rue de Rennes
75006 Paris
Tel.: +33 1 53 83 85 30
Fax: +33 1 53 83 85 38
57, Cours Pierre Puget
13006 Marseille
Tel.: +33 4 84 25 63 58
Fax: +33 4 84 25 63 61